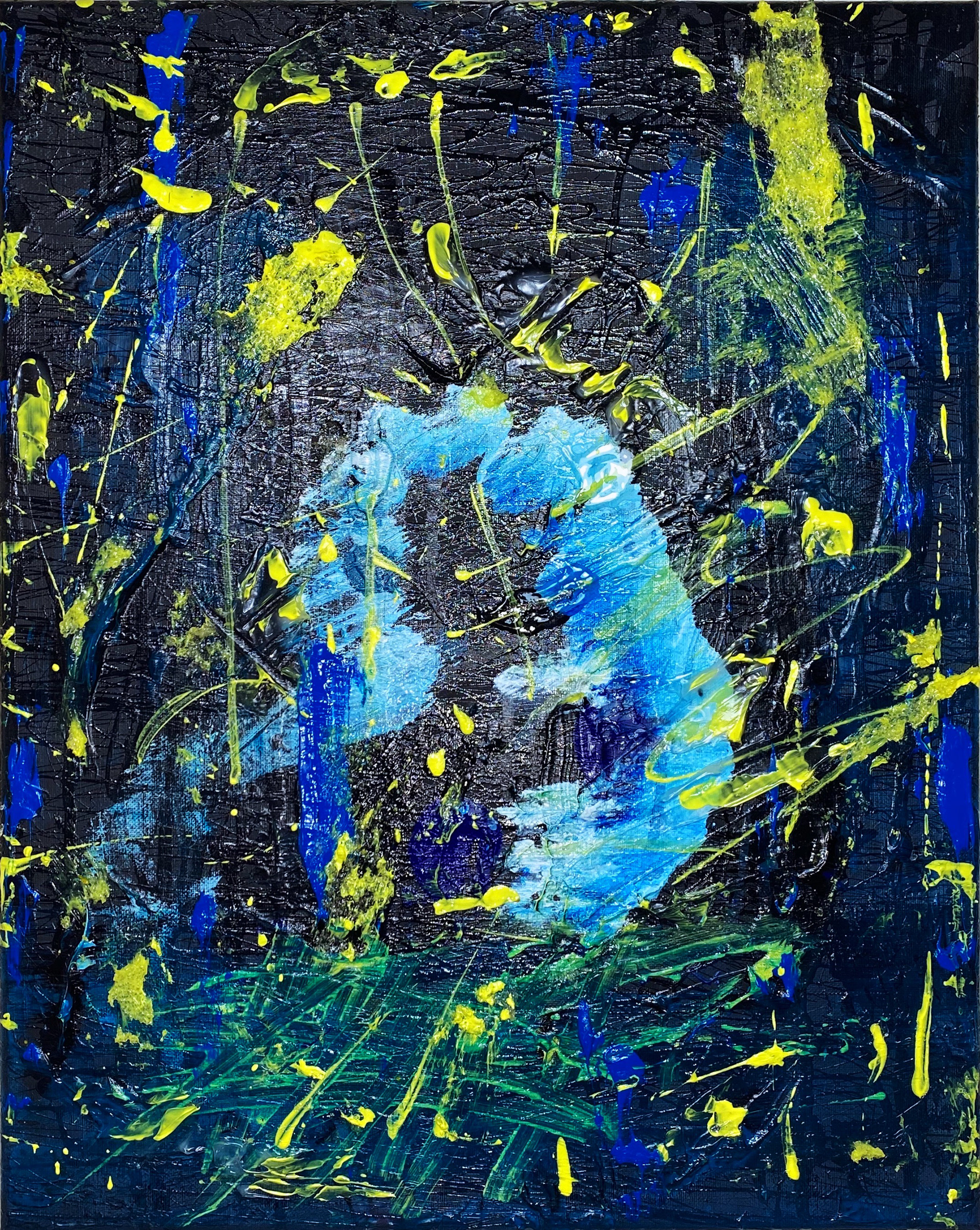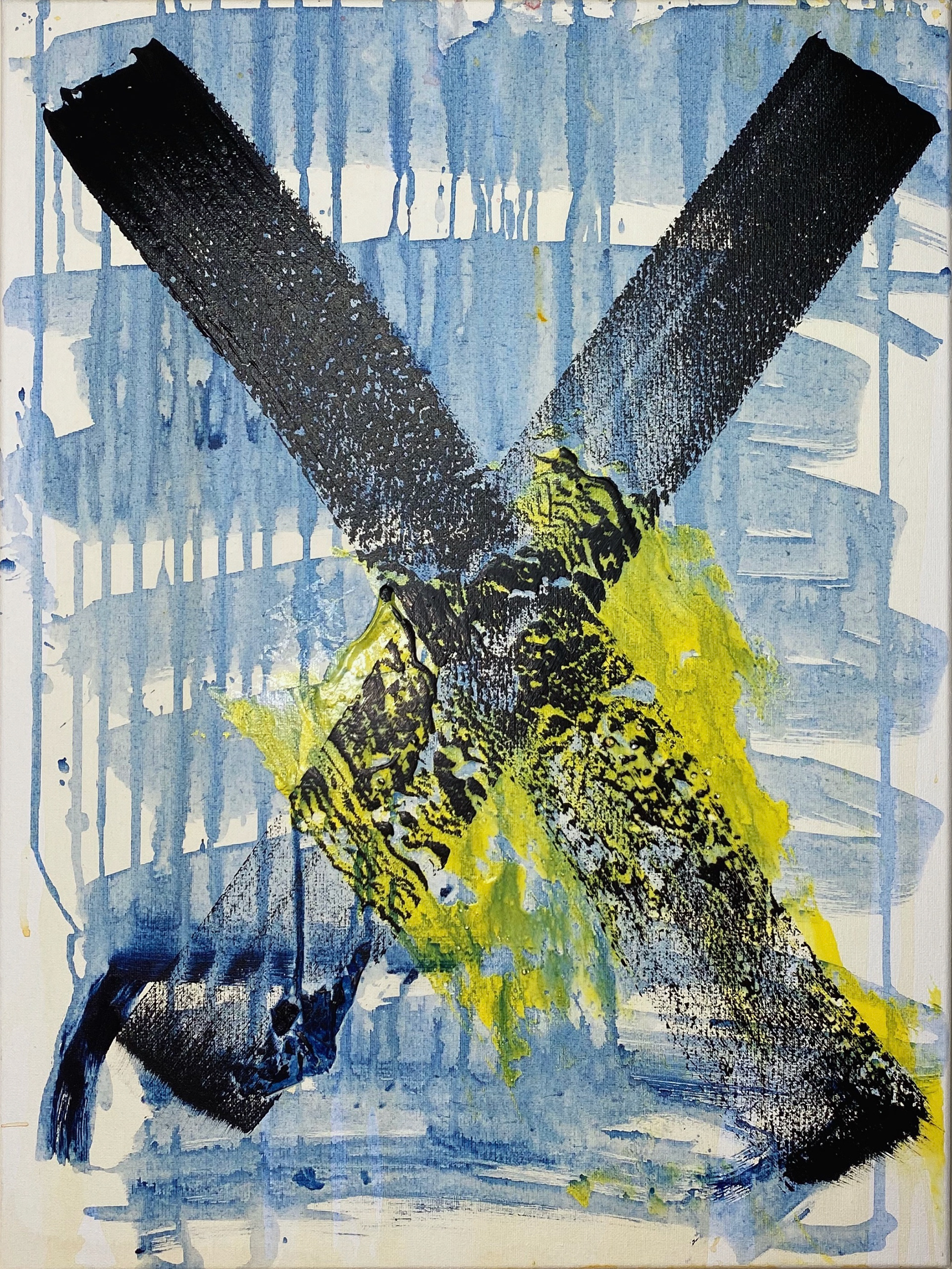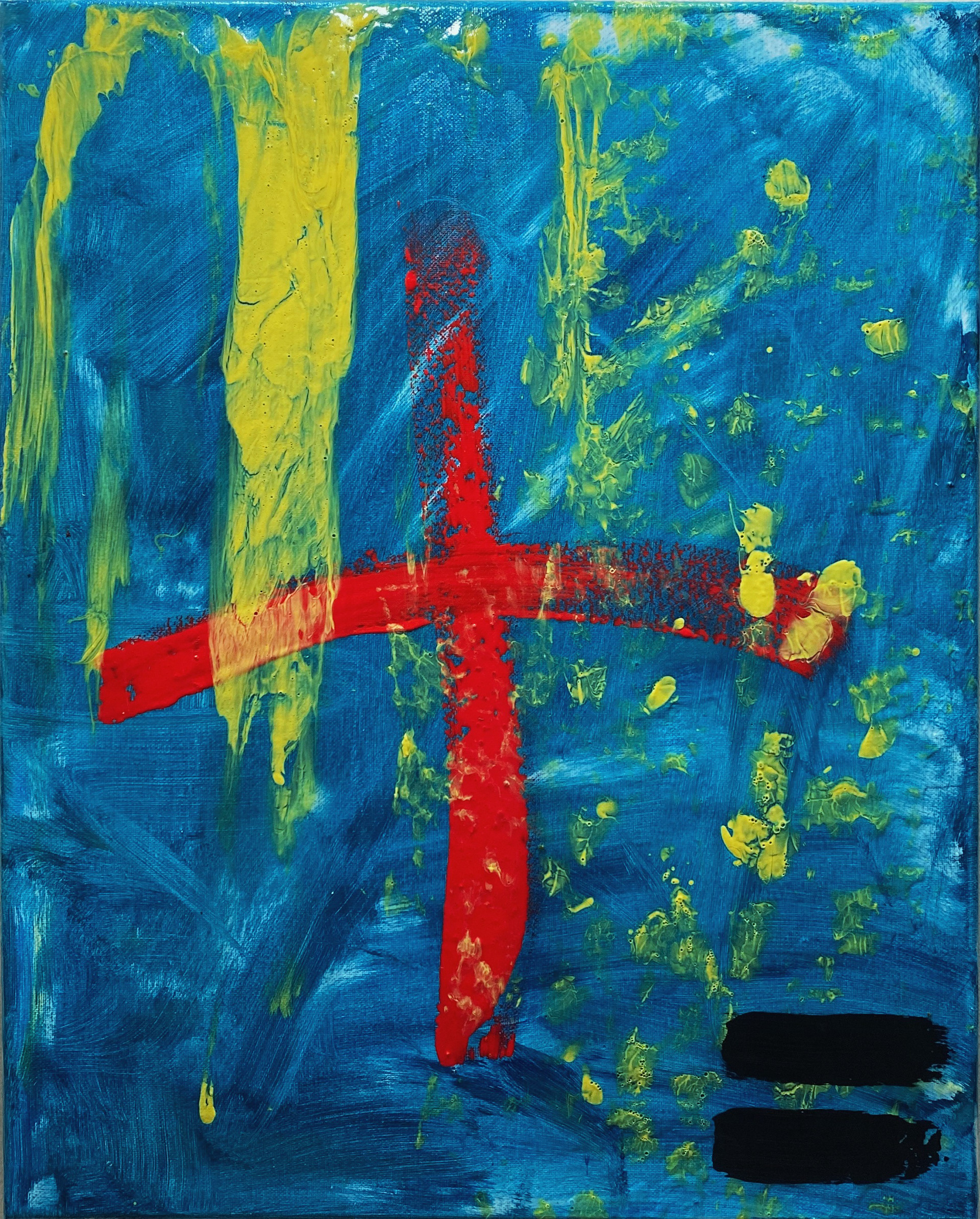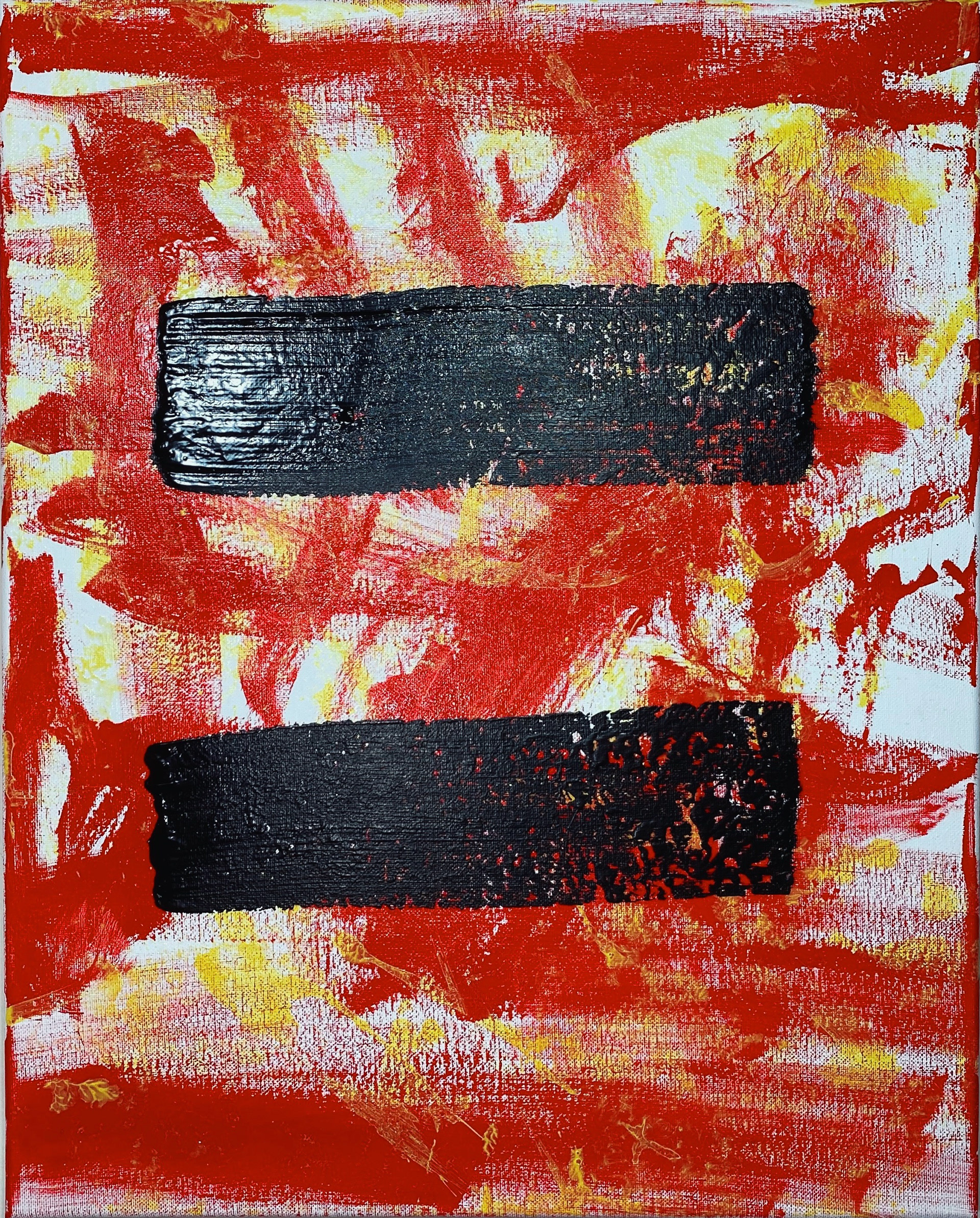 THIS SERIES IS INSPIRED BY THE 1995 ANIME
NEON GENESIS EVANGELION. 
 It was not my initial intention to create a series; however, upon completion of the fifth piece, 

it was clear to me that I had something special.

The muted blues, florescent yellow, and vibrant red immediately brought my mind back to Evangelion. I could see

Rei, Shinji,

and

Asuka

in these pieces. I found that clear symbolism in each piece that related to Evangelion and it's story 
either aesthetically or emotionally. 
With the use images from the show + detail shots of my works - I have paired every work with a visual chart to highlight some of those symbolic connections that stuck out to me (without giving away too many spoilers :)